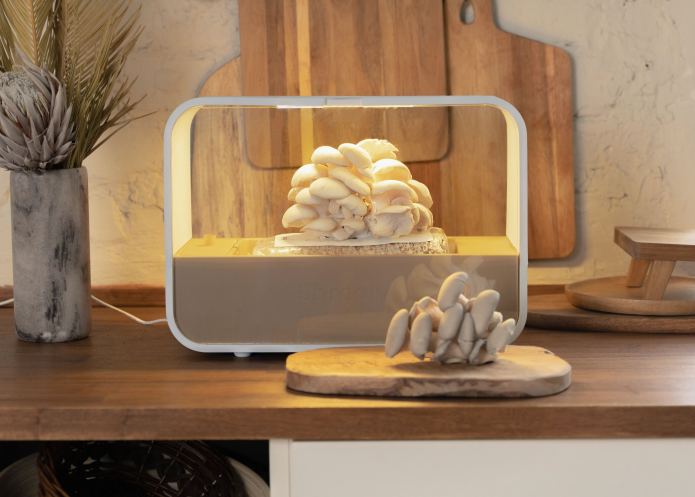 Here's our belated January update—we would like to apologize for the delay on behalf of the entire Shrooly team, but we're back with only good news! Read on to find out what we've been up to since our last update:


1/ The packaging design for Shrooly has now been finalized.
2/ Shooly's is now in full preparation for injection molding.
3/ We have generated $1 million in revenue from pre-orders only.
Our Indiegogo campaign was fully funded on the first day… but we didn't stop there! Thanks to our amazing community, Shrooly's already been backed by approximately 3000 backers, resulting in a mind-blowing $1 million in revenue. THANK YOU!
4/ The device now has a USB-C port integrated into it.
5/ Our development team's been working on the free Shrooly application, and it's looking good!
6/ After hundreds of hours of testing, we have developed a much more efficient method for air exchange and air filter exchange for the device.
7/ Speaking of… we are currently testing 36 different air filters in order to find the best and most environmentally friendly solution to use for Shrooly.
8/ We've moved from theory to practice.
We've been testing our delivery chain along with the different pod supplies for a couple of weeks now. All of our fruiting blocks are fully colonized and ready to grow, except for the AnyMush pods that only contain some important nutrients for your mushrooms, but no actual mushroom culture. None of our fruiting blocks are treated with chemical pesticides, and they're all 100% organic.
9/ We've built a kick-ass team to support our kick-ass customers.
With over 10,000 tickets already solved, our dedicated support team is always ready to solve problems and share information. Feel free to contact us with any questions you may have regarding Shrooly or anything mushroom-related in general; we're always available and happy to help, so let's chat!
10/ We have perfected the level measurement for Shrooly's humidifier tank.
Thanks to this little upgrade, your device can now predict the remaining amount of water with 100% accuracy. There's no need to worry about your mushrooms' progress ever again; Shrooly automatically creates the perfect conditions for the mushroom species you're growing, even when you're away from home.

Thank you, and see you guys back here very soon! As always, feel free to share any questions, comments, concerns, or suggestions you may have in the comment section below - we'd love to hear from you.